PLUSPACK
OPTIMIZED USE OF SPACE
Maximizing the available space within factories is one of the most pressing issues for companies around the world.

PLUSPACK, thanks to innovations in its construction, reduces the use of components and with the integration of new technologies, provides an effective answer to this growing global need.
---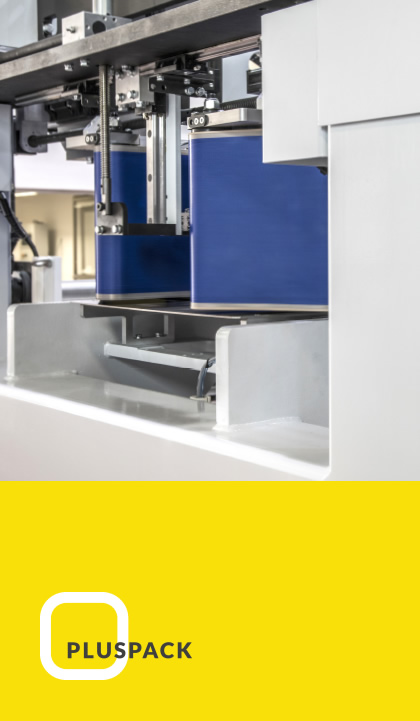 LAYOUT AND COMPONENTS REDUCED

Drastic reduction in space required.
Up to 60 sqm saved per line.
3 meters wide compared to the standard 6-7.
10/11 meters long versus the typical 15.
---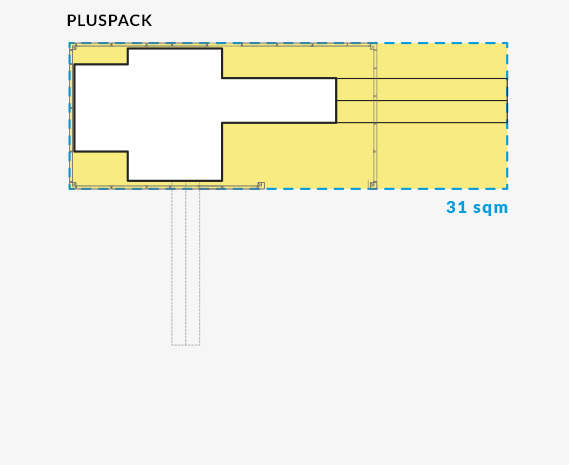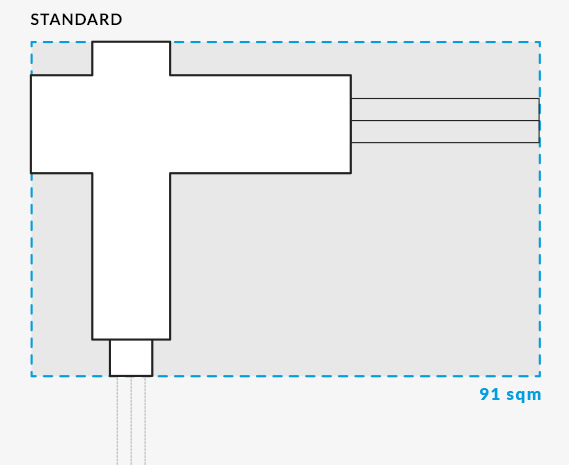 PLUSPACK
FASTER
Faster production is one of the most common goals of Tissue companies around the world. But in the words of that classic advertising slogan, speed is worth nothing without control. Above all, in this sector, it is the mix of consistent speed and production continuity that can really make a difference.
PLUSPACK guarantees a maximum speed of 220 ppm and a time required for format changes of only 10 minutes.
---
INCREASED PRODUCTION SPEED

Maximum speed: 220 ppm.
Production speed applicable to the full range of formats equating to the processing of 1000 rolls per minute.
Fast format change speed: 10 minutes.
---
OPTIMUM ACCESSIBILITY

Simplifying both operation and maintenance.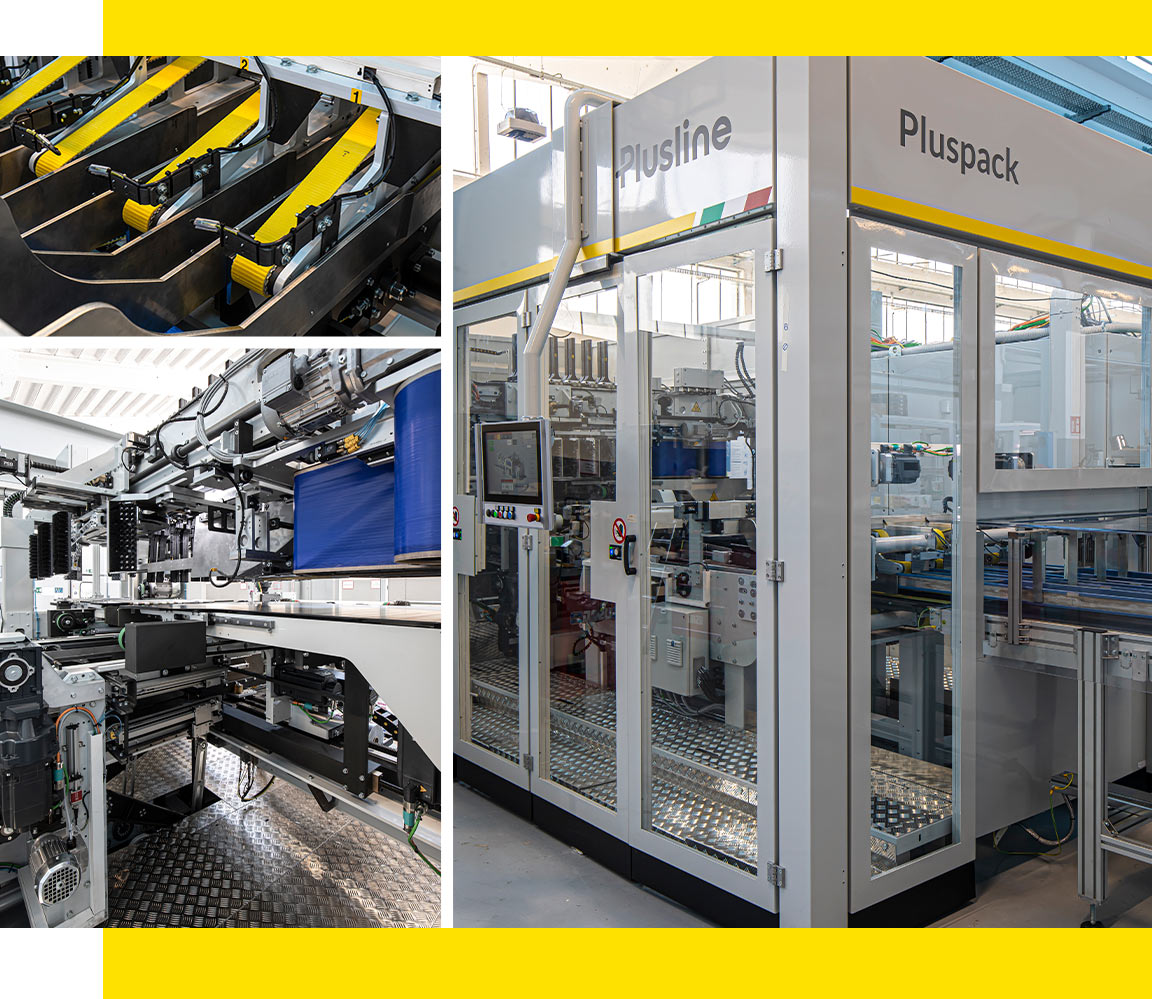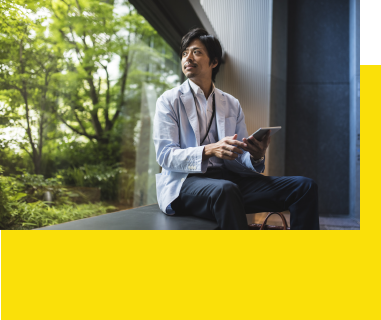 PLUSPACK
TARGET SUSTAINABILITY
Reducing energy consumption, optimizing the quantity of material required and using sustainable raw materials are just some of the key elements of Plusline technology.

Sustainability for Plusline is an essential driver that motivates innovation and influences every production choice.
It was to meet these very requirements that PLUSPACK was born.
---
LOWER ENERGY CONSUMPTION

Reduced production costs.
---
IMPROVED THICKNESS MANAGEMENT

Reducing the micron thickness of the wrapping material.
PLUSPACK
SUPERIOR PRODUCT QUALITY
Producing the best product for the consumer is the driving force behind all design efforts and the key determinant of a company's success.
Protection, hygiene and sustainability are rapidly evolving values which have defined the way Plusline machines are engineered.

PLUSPACK guarantees a packaging process which is substantially superior to market norms and results in greater hygiene and protection for packaged products..
---
MORE HYGIENE AND SAFETY

Improved folding and securely closed packaging for a more hygienic and better-protected product.